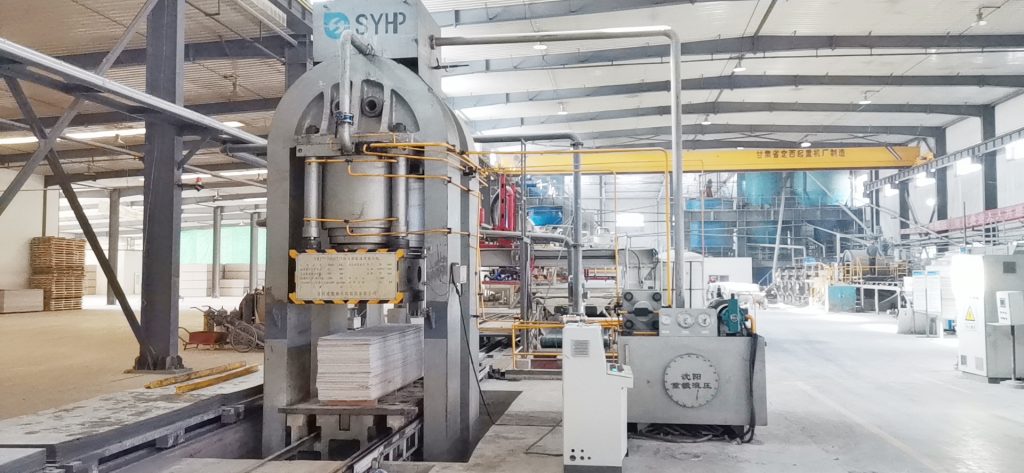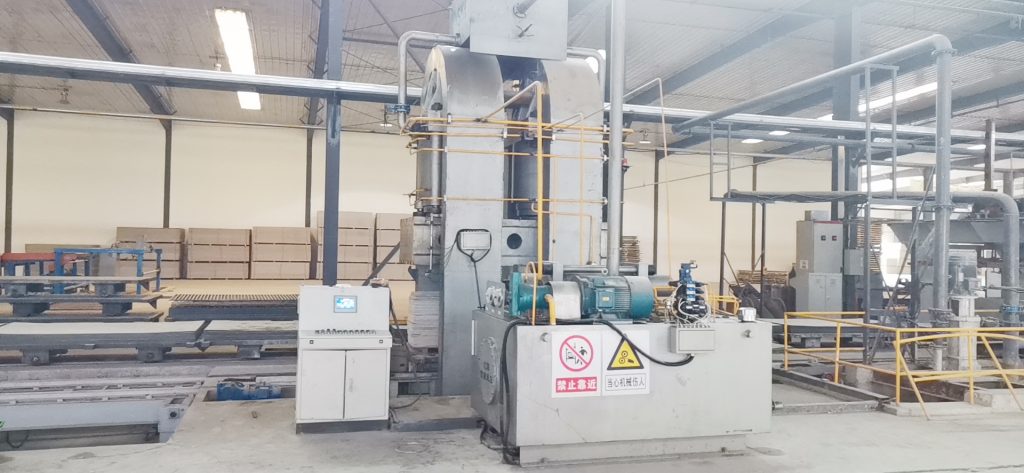 5000/7000/9000/10000/12000/14000/20000 TON FIBRE CEMENT BOARD HYDRAULIC PRESS
The machine is mainly used for pressing fibre cement board, calcium silicate, fibrous plaster board and other large sheet forming.
The machine is designed with the structure of pre-tension wire wound type which ensures reliable operation, small dimension and light weight. It has independent electric control system and hydraulic system. The electric system is controlled by PLC program. It has centralized button-control system with manual and semi-auto work modes for selection. Work pressure and speed of work feed can be adjusted.
This series of machines have a pressure display device, temperature display alarm device, counting display device, keeping pressure time setting device etc. It has stable working performance, perfect keeping pressure performance, accurate delaying time and high automation.
The machine is equipped feeding and loading board car, which can significantly improve the efficiency of board production.
Main Parameters

Unite

Value

Nominal Force

Tonnage

7000

9000

14000

Max. Pressure

Mpa

78

79

85

Stroke

mm

400

400

400

 

 

Speed of sider block

Closing Speed

mm/s

30

30

30

Clamping Speed

mm/s

0.2-0.3

0.2-0.3

0.05-0.2

Opening Speed

mm/s

15

15

15

Daylight Height (Max)

mm

1100

1100

1100

Shut Height (Min.)

mm

700

700

700

Worktable (length*width)

mm

1300 x 2600

1300 x 3300

1250 x 5100

Motor Power

KW

22

37

44

Moving Car Load Bearing

T

50
50
     60