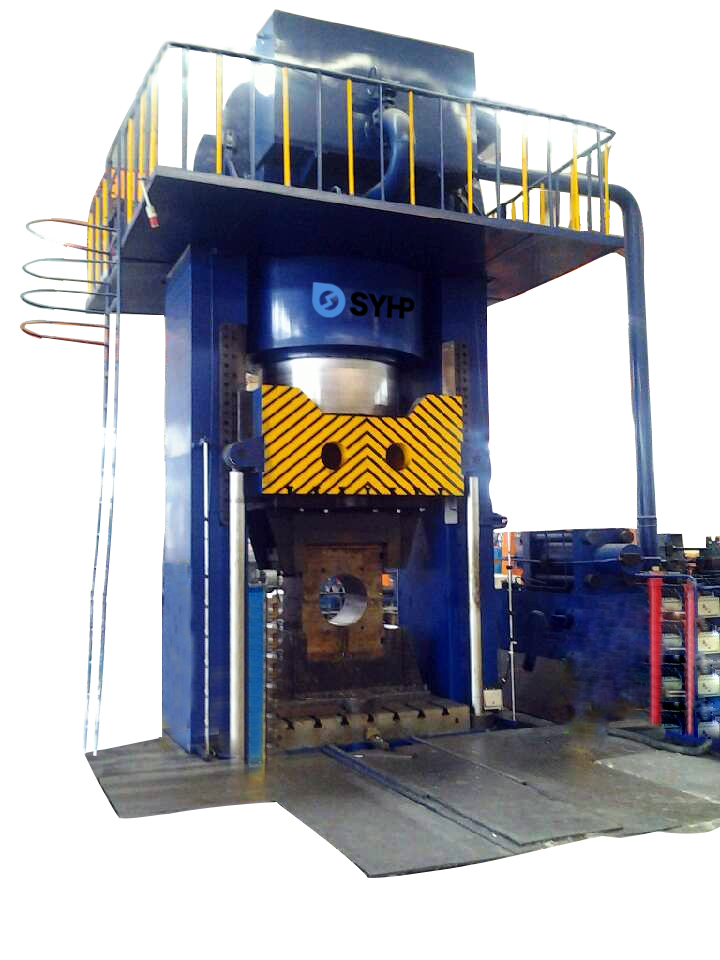 YR26 1000/2000/3000/5000/10000 TON HYDRAULIC PRESS
The machine is mainly used for pressing steel wire rope sling splice ferrules. The machine is designed with the structure of pre-tension wire wound type which ensures reliable operation, small dimension and light weight. It has independent electric control system and hydraulic system. The electric system is controlled by PLC program. It has centralized button-control system with manual and semi-auto work modes for selection. Work pressure and speed of work feed can be adjusted.
This series of machines have a pressure display device, temperature display alarm device, counting display device, keeping pressure time setting device etc. It has stable working performance, perfect keeping pressure performance, accurate delaying time and high automation.
Main Parameters

Unite

Value

Nominal Force

Tonnage

2000

5000

10000

Pressure

Mpa

90

78.5

60.5

Stroke

mm

300

400

800

 

Speed of sider block

Closing Speed

mm/s

10

4-10

60

Clamping Speed

mm/s

1-1.5

0.6

2-4

Opening Speed

mm/s

20

100

100

Daylight Height (Max)

mm

700

1100

2500

Shut Height (Min.)

mm

400

700

1700

Worktable (length*width)

mm

1030 x 800

1200 x 1200

2000 x 2000

Motor Power

KW

30

45

220

Outline size of main machine (L*W*H)

mm

1430 x 800 x 3650

1940 x 1200 x4683

2000 x 3060 x8000