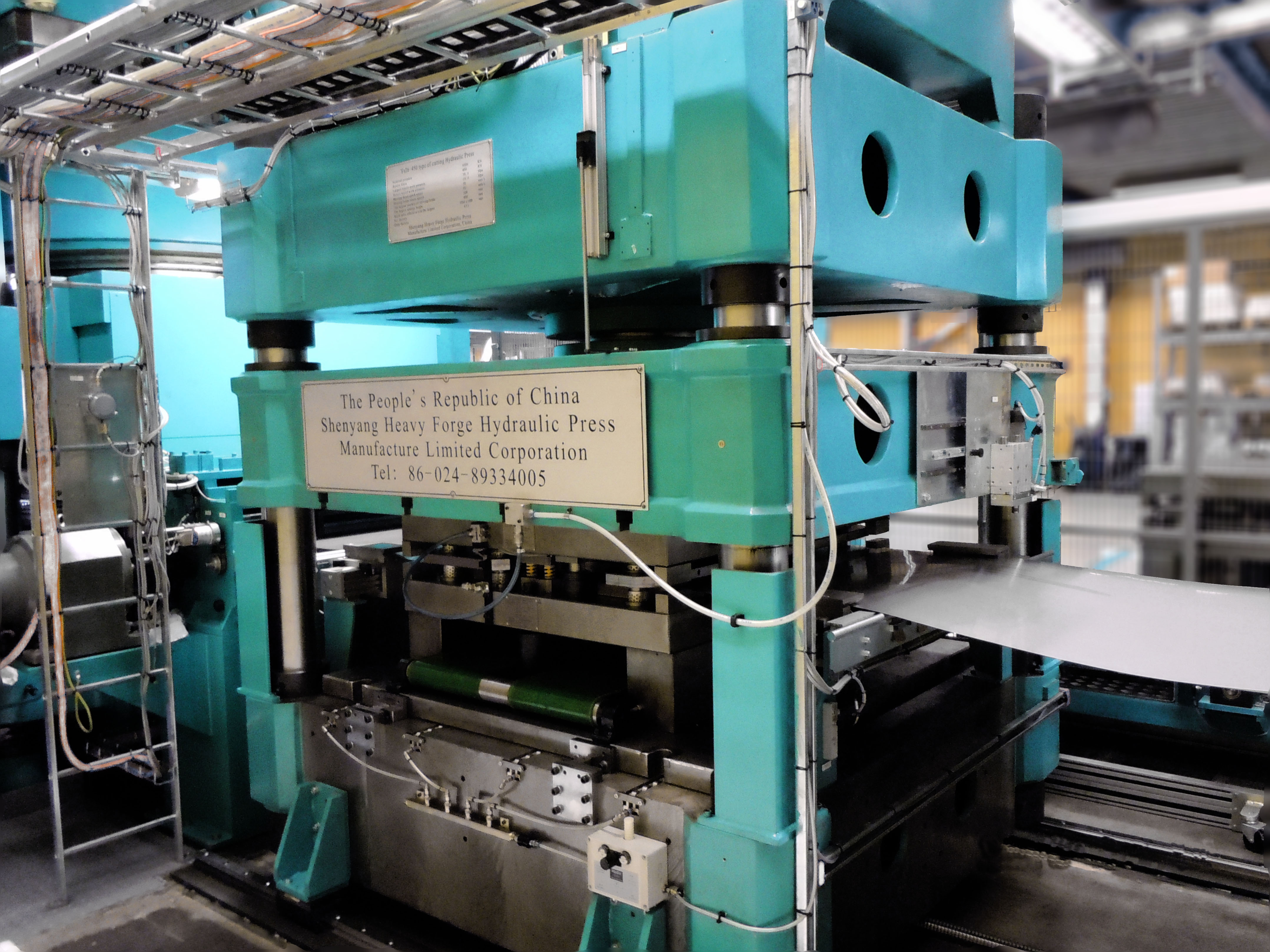 YS26-450/200 Ton Hydraulic Punch/Trim Press
The structure of the machine is three beams, four columns, with the cylinder on top. It is suitable for pressing plastic materials, punching, forming and bending of metal sheet. It also can be connected to YR27 sheet forming hydraulic press to form a plate production line of heat exchanger.
The machine has independent power mechanism and electric control system. It has centralized button- control system with manual and semi-auto work modes for selection. The working pressure and the work feed speed can be adjusted. The action of cylinder quick down, work feed, increasing pressure and return etc. can be done by this machine. The working performance is stable. It is suitable for punching and forming of heat exchanger sheet.
Main Parameters
Unite
Value
Nominal Force
Tonnage
450
Pressure
Mpa
28.5
Stroke
mm
200
Speed of sider block
 Closing Speed
mm/s
50
 Clamping Speed
mm/s
12
 Opening Speed
mm/s
60
Daylight Height (Max)
mm
600
Return force
mm
400
Worktable (length*width)
mm
1500×1680
Motor Power
KW
30
Outline size of main machine (L*W*H)
mm
2000x1680x2700