YR27 1000 TON-15000 Ton HYDRAULIC PRESS for BULLET PROOF MOULDING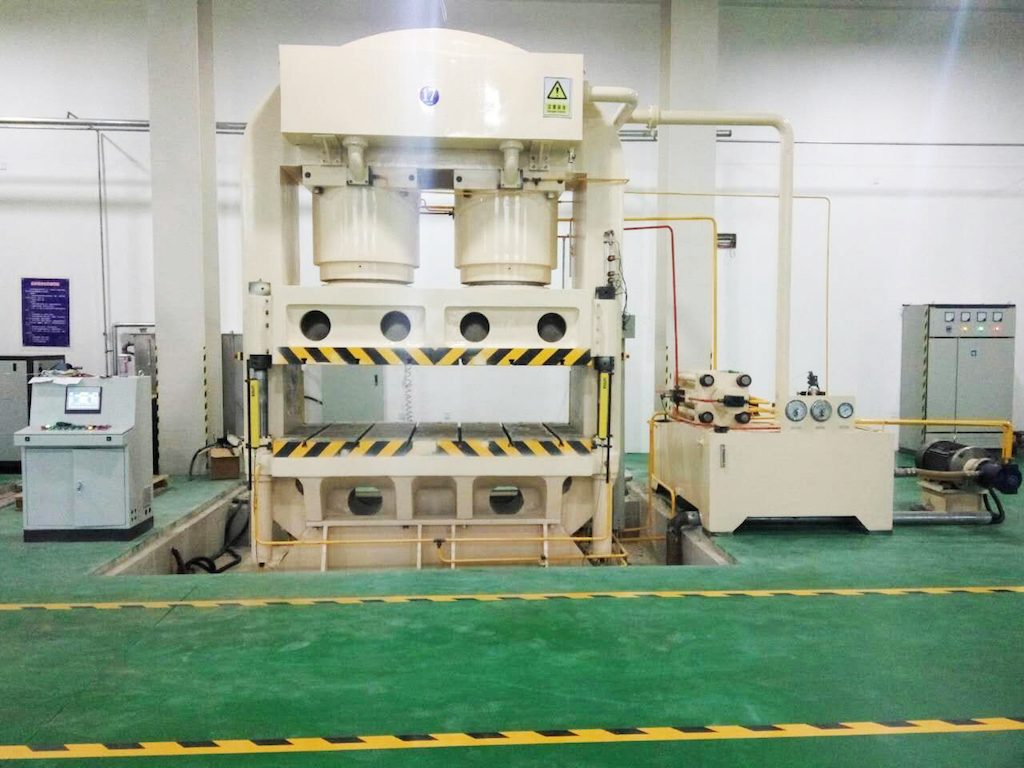 The machine is mainly used for molding composite material by different shaped such as bullet proof sheet moulding. It also can be used for forming large cover parts.
The machine is designed with the structure of pre-tension wire wound type which ensures reliable operation, small dimension and light weight. It has independent electric control system and hydraulic system. The electric system is controlled by PLC program. It has centralized button-control system with manual and semi-auto work modes for selection. Work pressure and speed of work feed can be adjusted.
This series of machines have a pressure display device, temperature display alarm device, counting display device, keeping pressure time setting device etc. It has stable working performance, perfect keeping pressure performance, accurate delaying time and high automation.